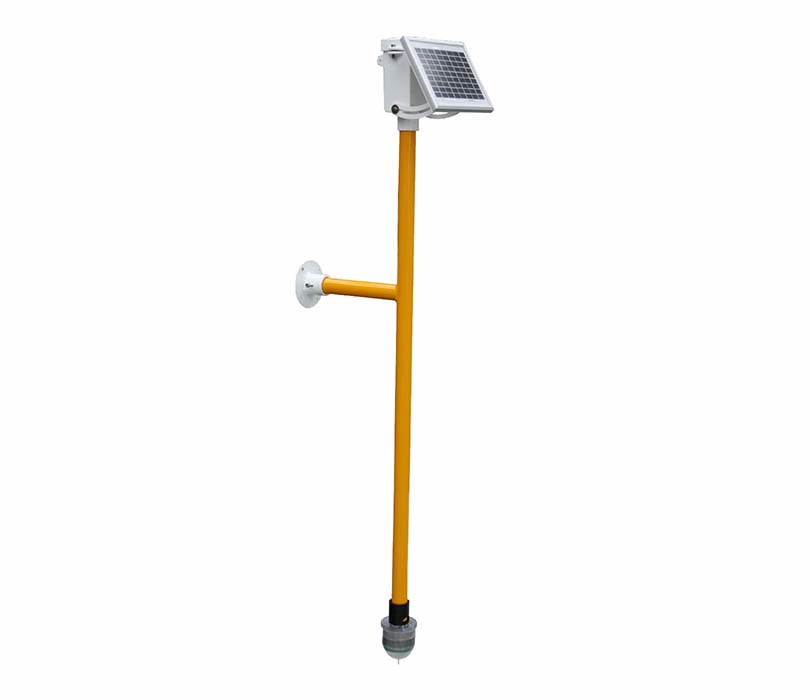 SL-BRK Bridge Lighting Kit
Sealite's SL-BRK is an LED Sectored Bridge Lighting Kit specifically designed to clearly mark bridges and structures extending over navigable waterways, and is used extensively throughout the USA.
The SL-BRK features a large SL-23 solar power supply 10watt solar module with 7.5Ah SLA battery, positioned at the top of the assembly to maximise solar collection.
The sectored lantern is steady-on as standard but is available with a range of other factory-set flash characteristics and sectoring requirements to suit local regulations.
The optional long extension arm between the light and the power supply ensures clear visibility of the AtoN from mariners below.
PLEASE NOTE: the extension arm is not included with the standard SL-BRK bridge lighting kit.
Sealite has a range of other marine lanterns that may also be used to comply with bridge lighting requirements.
The 107mm Sealite LED lens is available in both positive and negative divergence to cater for elevated mounting positions.
Contact your local Solar Technology Australia representative for further details.
Go Back