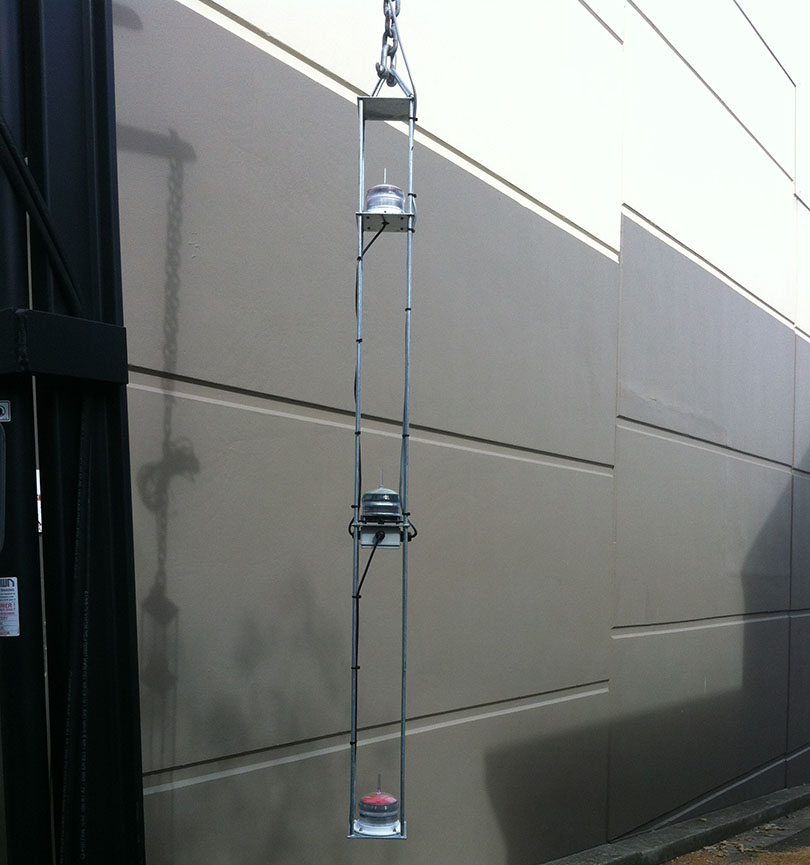 Channel Closed Lights
Closing a navigational channel requires the correct channel closed lights and day shapes to ensure mariners do not traverse the closed channel.
Bridge works or wharf repairs often require these important aids to navigation.
The Solar Technology Australia channel closed lights are light weight, rugged and easy to install. The lights are configured on a hot dipped galvanised steel frame with high powered LED red, green, red lights evenly spaced.
These reliable LED lights are shock resistant with automatic light dependant resistors (LDRs) to activate the lights at night. A battery & solar module can be provided or a 240V to 12Vdc transformer version can be used to ensure trouble free operation.
Contact your local Solar Technology representative for further details.
Manufacturer: Solar Technology Australia
Model Number: CC-L
Go Back