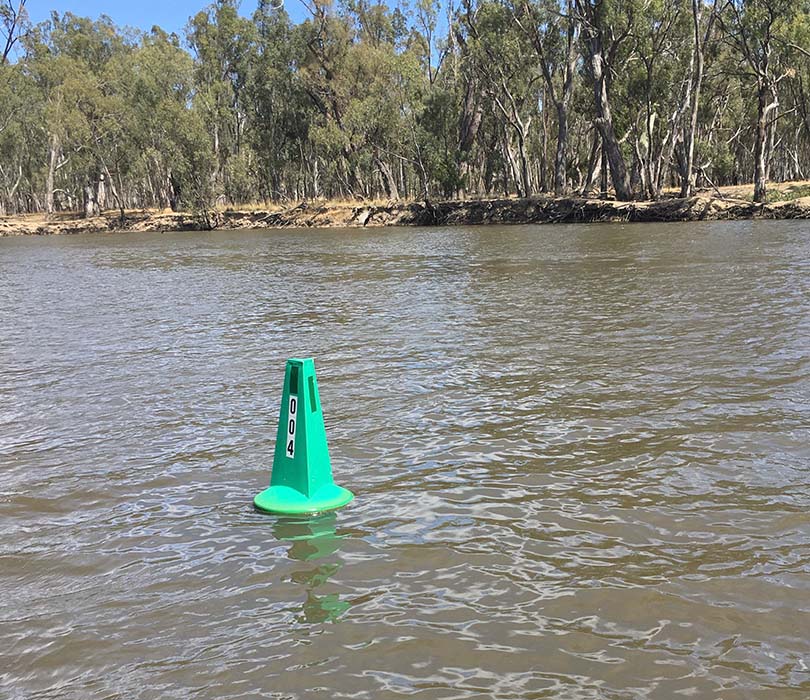 Aqua Buoy 600
Solar Technology Australia's Aqua Buoy (AB600) is the perfect buoy for rivers, lakes and dams. With its light weight it makes the AB600 easy to install! The AB600 is currently in use across Australian waters.
The UV stabilised polyethylene ensures durability, strength and longevity with an air weight of 19kg. A 6mm wall thickness, reserve buoyancy of 30kg and 3 large sides completes the industry standard for small buoy design.
Closed-cell polyurethane foam filling provides excellent buoyancy and the buoy's hull is internally weighted for stability. The attachment point has a moulded stainless steel bush catering for a large 16mm shackle or 14mm poly-prop rope.
The buoy is available in all colours and a self-contained LED solar light can be fitted if required.
Sign writing can also be provided, and a complete mooring system is available on request.
Contact your local Solar Technology Australia representative for further details.
*Lights, stickers are not included.
Go Back